by Arkansas Business Staff  on Tuesday, Feb. 21, 2017 12:29 pm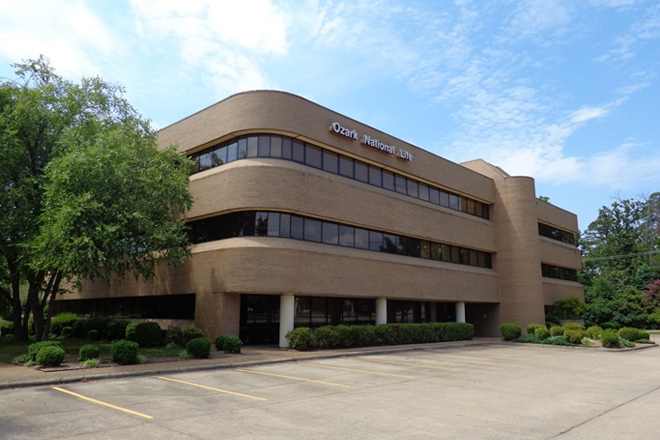 The Ozark National Life Building in west Little Rock.
Max Mehlburger's Normandy Place LLC of Little Rock has purchased the Ozark National Life Building at 10201 W. Markham St. in Little Rock for $3.25 million.
Flake & Kelley Commercial of Little Rock, which represented the buyer, announced the sale on Tuesday. The seller, represented by Collier's International of Arkansas, was Security Plan Life Insurance Co.
The three-story, 35,552-SF building will be renamed as the "Markham Executive Center." Flake & Kelley will manage and lease the property.
"We are excited to add this property to our portfolio," Thomas Schmidt of Flake & Kelley said in a news release. "The new owner has big plans for the building, including turning a large part of the building into professional/executive suites."
Flake & Kelley, a commercial real estate and property management company, manages about 5 million SF of commercial space.